What Is The Old Watchman About?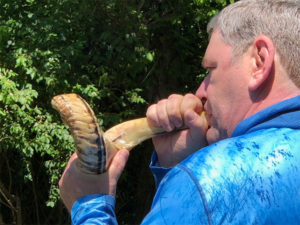 The Old Watchman is about following the directions and instructions that God gave us in His Holy Bible. Those directions and instructions contained therein are what I refer to as the "ancient paths". This, I believe, is biblical in regards to Jeremiah 6:16-17.
  16            Thus says the Lord, "Stand by the ways and see and ask for the ancient paths, Where the good way is, and walk in it; And you will find rest for your souls. But they said, 'We will not walk in it.'

  17            "And I set watchmen over you, saying, 'Listen to the sound of the trumpet!' But they said, 'We will not listen.'
In these two little verses there are five specific instructions. "Stand", "see", "ask", "walk", and "Listen". The first four instructions are how one finds "rest" for your soul. That means you are at peace. There is no frustration, anxiety, anger, fear, worry, or depression oppressing you in your life. The last instruction "Listen", is in relation to understanding warnings in life that indicate you are on a path of harm or a path in which frustration, anxiety, anger, fear, worry, depression or sickness will overtake you. These instructions or directions are the "ancient paths". Align yourself with these ancient paths and the worries of this world will evaporate. I am all about warning people of approaching calamities. However, I know that there are some who "will not listen." The Holy Bible is FULL of these "ancient paths". I'm here to map those paths for you.
The Old Watchman is about hearing the prompting of Holy Spirit in how to speak, when to speak, and what to speak. I want to hear and obey those instructions from Holy Spirit. When to sound the shofar. Which shofar (the Rams Horn or the Yemenite) to sound for the occasion at hand, and how to sound the shofar. Also, I am sensitive as to where Holy Spirit wants the Shofar sounded. Joshua and Gideon received very specific instructions as to how, when, and where to sound the shofar in their battles. Even, in Gideon's case, which hand was to hold the shofar!
The Old Watchman is about bringing out the biblical trumpets in teaching. It is not something that I've ever heard preached or taught. Yet the trumpets are mentioned specifically over seventy times in the Bible. I've had to dig into Scriptures. I've contacted and talked to dozens of people to glean from their knowledge. I've spent hours in prayer pleading for the anointing and for revelation. The biblical trumpets stir something within my spirit that is so deeply rooted that I am yet to find ample vocabulary to express the stirring.
The Old Watchman is about enjoying this life that God has given me. I like to have fun and play just like everyone else does. But I'm quick to draw a line in the sand and take my stand and I do so FEARLESSLY! I'll NEVER lie to you! I'll tell you the truth, in love, even when it's not what you want to hear.
I am Lonnie Richardson and I am The Old Watchman!