Welcome to The Old Watchman
"9 And when you go to war in your land against the adversary who oppresses you, then you shall sound an alarm with the trumpets, that you may be remembered before the Lord your God, and you shall be saved from your enemies." Numbers 10:9 (ESV)
Who is the Old Watchman?
My name is Lonnie Richardson and I am The Old Watchman. I was identified by the prophetic words of five separate sources and stirred by the Holy Spirit of God to heft and sound the biblical trumpets (shofar) in obedience to God's Word and the direction of Holy Spirit.  I am a husband, a father, and a grandfather. I am a Deacon, and a Minister of the Gospel, I am a member of God's Sopherim. I watch over my local church body. I watch over the East Tennessee Valley. Indeed, I am one of many watching over a nation…read more
What is The Old Watchman?
The Old Watchman is about following the directions and instructions that God gave us in His Holy Bible. Those directions and instructions contained therein are what I refer to as the "ancient paths". This, I believe, is biblical in regards to Jeremiah 6:16-17.….read more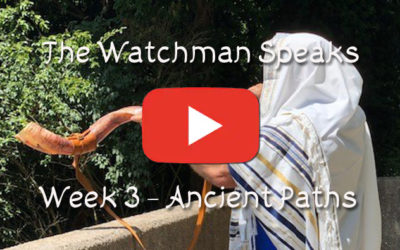 The Watchman Speaks – Week 3 – Ancient Paths
read more